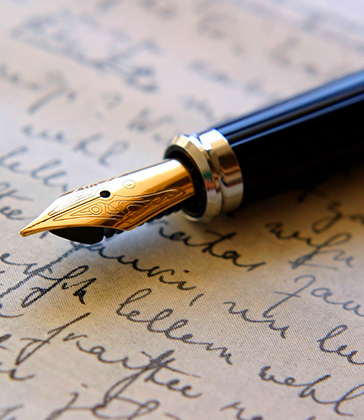 Making a Will with Wills & Probate is simple, quick and fuss-free.
All you need to do is to click on the "Online Submission" and fill in the required details as requested and prompted in the form and then submit. We will then peruse your particulars and proceed to have your Will drafted. An appointment with you will subsequently be fixed at our office for the execution and collection of your engrossed Will. Alternatively, you can email us or contact us at 6632 9592 and fix an appointment to meet our legal consultants and to draft your Will at our office with their advice accordingly. You will be able to have your Will engrossed, executed and collected on the same day as well.
Before the commencement of the drafting and execution of the Will, you would be required to decide on:
1. Your appointment of Executor. Your Executor is the person who carries out the instructions you leave behind in your Will. Your Executor deals with the procedural steps (getting the Grant of Probate and the management of your Estate) and distributes your estate in accordance to your Will. It is strongly recommended that you should have at least two Executors (whom must be over the age of 21 and cannot be bankrupts.)
2. Your appointment of Guardian (if applicable). If you have children who are under the age of 21, you should consider appointing a Guardian for your children. Generally, a Guardian steps in to take over the parental role when both parents are not in the picture and the children are still under the age of 21. This is particularly important for divorcees. Guardians are primarily responsible for the day-to-day care and upbringing of your children and will get to make important decisions for your child. Guardians may also be the custodian of your children's inheritance in the absence of a trust.
3 Your appointment of a Trustee (if applicable). When you bequeath a portion of your estate to your beneficiaries, you may instruct for the monies to be given to your beneficiaries over a period of time instead of a lump-sum payout. This is useful when you have concerns about the financial maturity of your beneficiary and ensures that the inheritance will not be quickly wasted. To do that, you create a simple trust where the money meant for your beneficiary is managed by your Trustee(s).
It is useful and wise to consider creating a trust for young children (in the event they inherit) and/or parents (if you have concerns that your elderly parents may be conned of a lump sum inheritance).
4. Your preferred division of your estate. You decide on who you want to inherit your estate. You can choose to distribute among your family members in proportion, in fixed sums or even give specific items to specific members.

5 Last but not least, in the event that any of the beneficiaries should pre-decease you, there would be an alternative clause to indicate the re-distribution of his/her said shares of the estate.